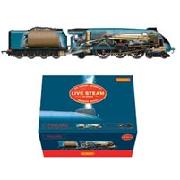 Hornby Live Steam Mallard Train Set
No smoke units or special effects - this is real Live Steam, brought to you for the first time in '00' gauge by Hornby . Such a revolutionary model has never ...
more info
£499.99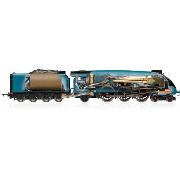 Hornby - Lner A4mallard Live Steam
Hornby Mallard Live Steam Train Set. This contains LNER Mallard Live Steam locomotive, mains transformer and regulator controller, a large oval of Track , distilled water and steam oil. Fill the ...
more info
£375.00