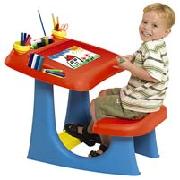 Sit 'n' Draw Creativity Desk - Red and Blue
Funky but practical Desk , ideal for budding young artists. Inspire your child's creative and artistic imaginations with their very own Desk to draw, paint and much more!
more info
£12.49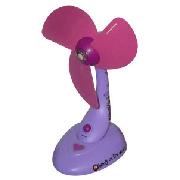 Groovy Chick Desk Top Led Fan
Groovy Groovy Chick LED Desk top fan with animated light show, perfect for the long hot summer days! Features: 5 coloured L.E.D's create light show effects, safe and friendly foam ...
more info
£9.99